Apanemo Hotel & Suites is located in Akrotiri, Santorini. From the hotel rooms, the view spreads amphitheatrically throughout Santorini. In the majority of rooms and outdoors you can enjoy the view of the magnificent caldera and the volcano in the center of the island.
Rooms
Apanemo Hotel has 27 rooms and apartments divided into five types, depending on their capacity and facilities. Each room is tastefully decorated according to the traditional architecture of Santorini and has a private balcony with spectacular views, ensuring a peaceful and comfortable stay.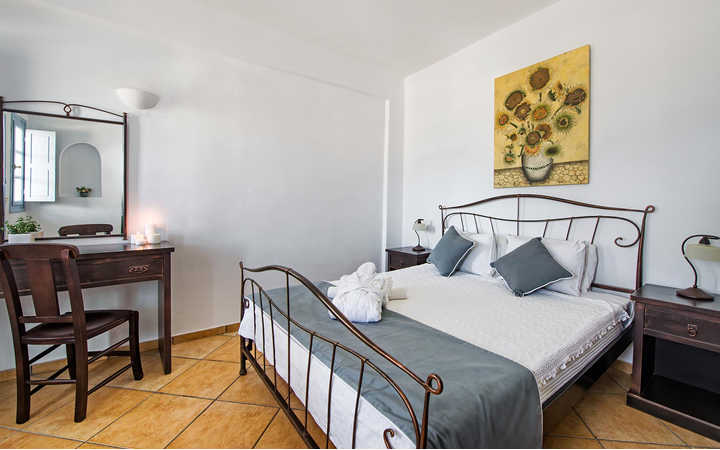 Double Room
15sq. rooms for 2 person's with a nice sea and garden view, but no volcano view. They all come with a Double bed.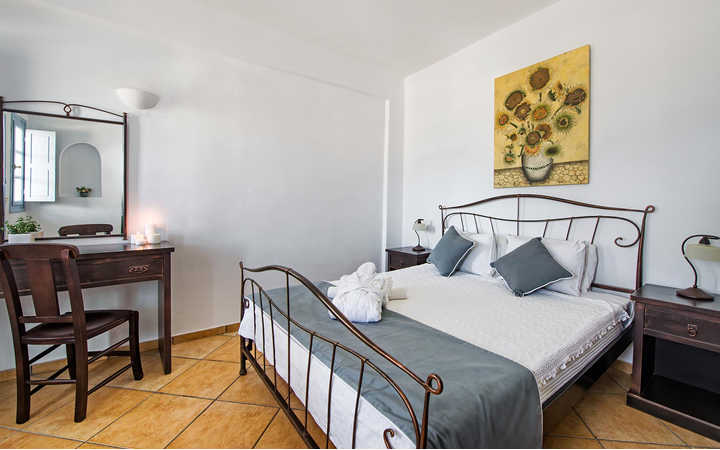 Executive Traditional Suite
The luxurious 2-person 20sq.m. Executive Traditional Suite is traditionally decorated and features a wooden loft with a double bed. On the lower floor, there is a small living room with a sofa, which is also a bed for a third person up to 10-15 years. Has a private balcony with the famous Caldera and Volcano view.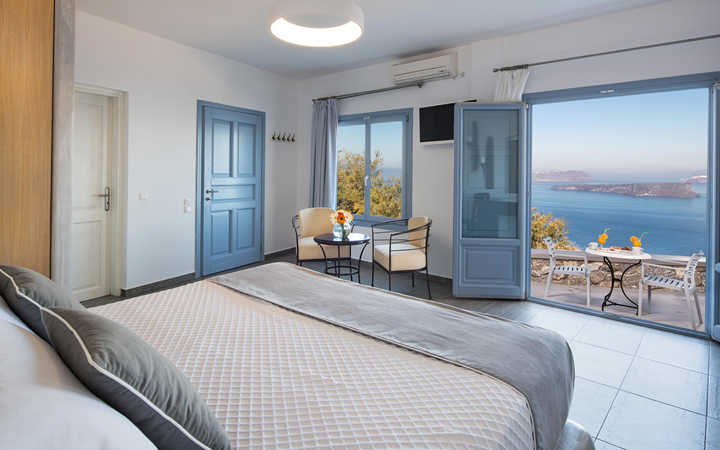 Superior Room
The luxurious 2-person room is quite large and includes a king-size bed where you will have a view of the entire island, the caldera, and the volcano of Santorini.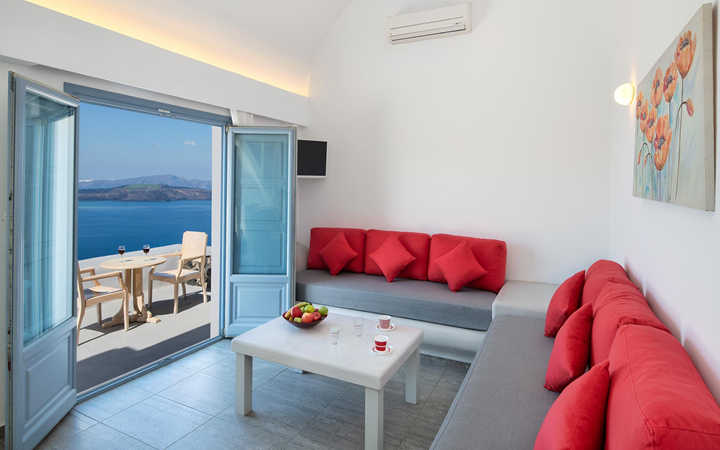 Suite Caldera View Street Level
The suite is traditionally decorated with a wooden attic where there is a double bed. Downstairs there are two sofa beds. The private balcony overlooks the entire Caldera and the volcano of Santorini. The room is near the street.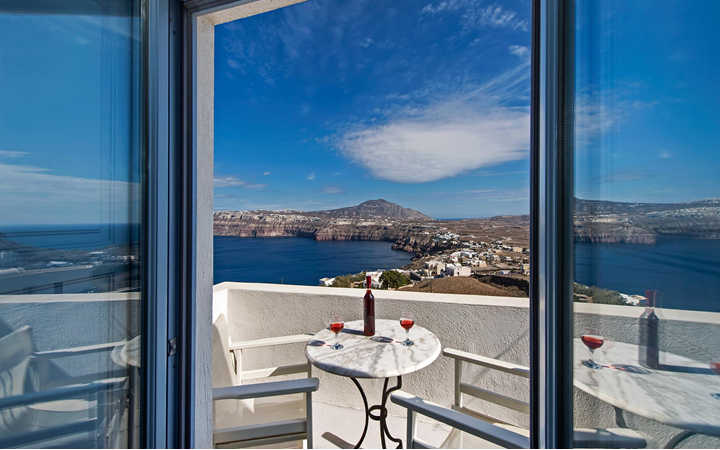 Traditional Suite
The traditional suite is available for 2 people and is traditionally decorated. In the attic of the room is a double bed, while on the lower floor there is a small living room. The private balcony is facing the sea and a part of the Caldera.
Apanemo has one of the most beautiful swimming pools on the island, which extends to three levels. There is also a children's pool, Jacuzzi, and a bar.
Akrotiri, Santorini 847 00
Special Offers
Book your stay directly from the official website of Apanemo Hotel & Suites and save:
Book in advance and save up to 20% off your stay.
5%
Extra discount offered by Grecomap
Click on Grecomap's "Book now" button to save an extra 5% off on your stay at Apanemo Hotel & Suites. Applies to any additional offers.
10%
Extra discount by Hotel's Loyalty Club
This discount is not applied to room rates which you currently see on our website. In order to take full advantage of this additional discount, please join the hotel's Loyalty Club first. Then you should kindly make your booking.