Rocabella was born to create a hip retreat haven, a home away from home, for real travelers seeking wanderlust and authentic experiences. The hotel is located just 300 meters from the beautiful beach of Agios Stefanos, while it takes only a 5-minute drive to get to the fairytalish Chora.
All 21 rooms and suites respect and faithfully serve the simplicity of the Cycladic aesthetics. Simple lines, bright white, earth tones, and natural materials, along with stunning views of the Aegean Sea and the picturesque Chora, compose everything that "awakens" the wanderer within you.
Rooms
Superior Sea View Room
In the comfortable Superior Sea View Rooms of Rocabella Mykonos, Aegean white is the background color. It can accommodate up to 2 persons offering beautiful sea views. Comfortable and elegant, welcomes its guests for a time of relaxation, enjoying the sea view from its balcony.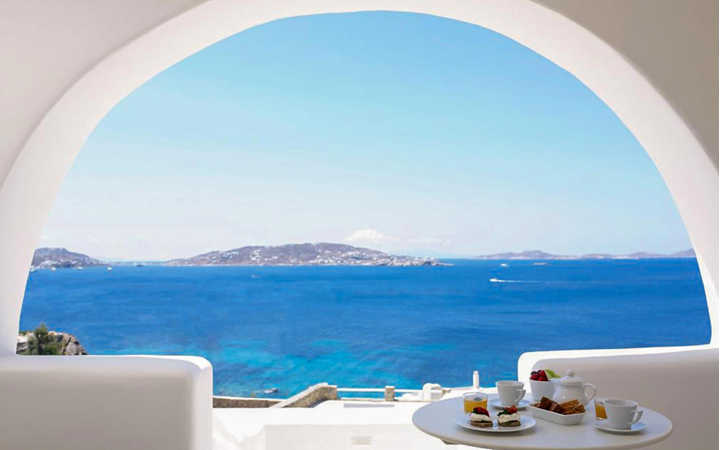 Deluxe Sea View Room
Located on a higher level, Deluxe Sea View Rooms are an ideal choice for those seeking an unforgettable Mykonian experience looking at the Aegean Sea. The comfort of the Deluxe Sea View Room, the high quality of services, and the care of our staff are all you need for a wonderful holiday on the island of Mykonos.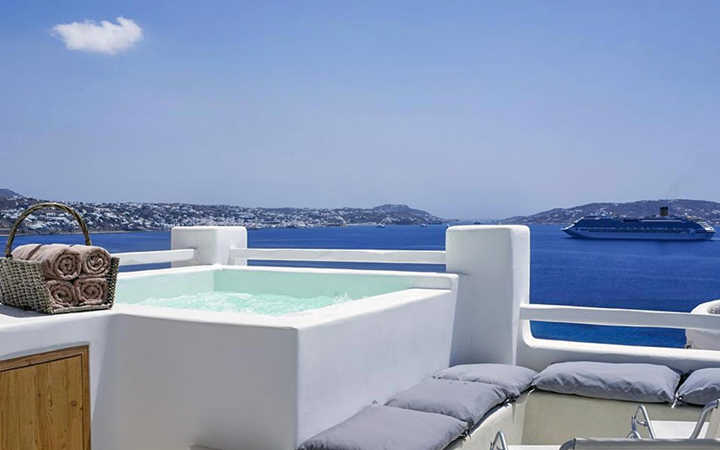 Deluxe Sea View Room with Outdoor Mini Plunge Pool
Give your stay in Rocabella Mykonos a touch of luxury. Enjoy a relaxing night's sleep and the magical landscape while having a signature cocktail in the outdoor hot tub. The Deluxe Sea View Room with Mini Plunge Pool provides an outdoor mini plunge pool and offers amazing sea views.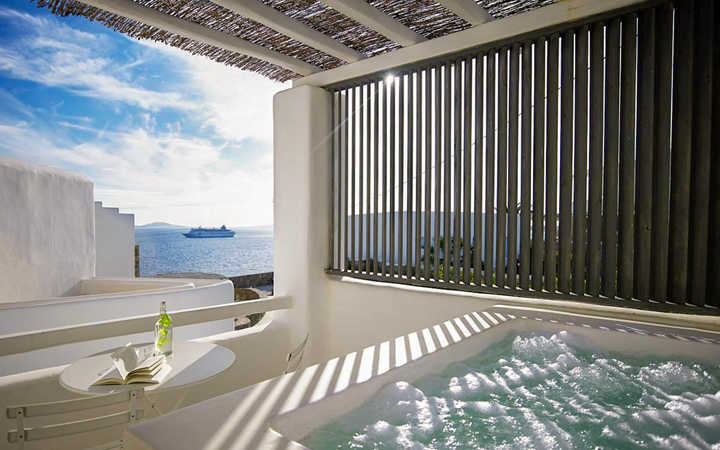 Premium Sea View Suite with Outdoor Mini Plunge Pool
For a more refined experience, Premium Sea View Suites with Mini Plunge Pool are generously proportioned to provide more space for relaxation and recreation. The Premium Suite offers a bedroom and a beautiful living room that can be converted into a second bedroom, ideal for friends or families. The Suite's outdoor space offers a private mini plunge pool and sea view.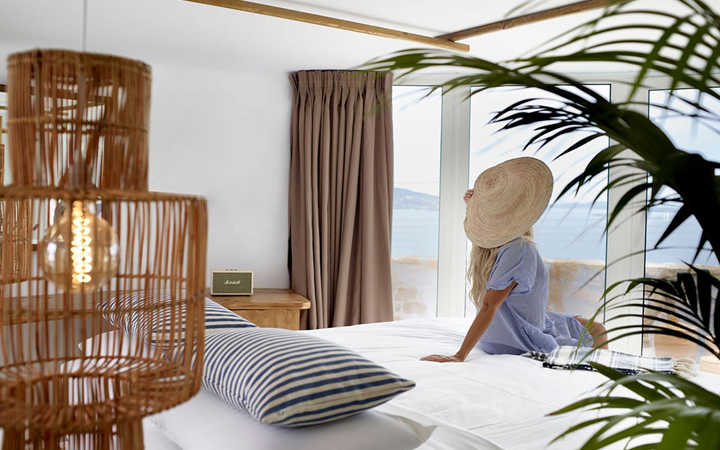 Front Sea View Suite with Outdoor Mini Plunge Pool
The Front Sea View Suites with Mini Plunge Pool offer sleek, edgy design and chic aesthetic luxury, providing accommodation to the sophisticated modern traveler. The Front Sea View Suite offers uninterrupted astonishing views of the Aegean Sea, Mykonos Town (Chora), Ornos, Canalia, and the world-famous island of Delos.
Food and Drink
Indulge in creative Greek cuisine flavors every evening, while relaxing with the breath-taking views of Chora, the nearby Delos and Rineia.
Kick back by the pool and enjoy the comfort food menu, creative cocktails, pool bar drinks, and refreshing beverages. Taste Cycladic flavors with local products, as well as snacks or light meals, say "yes" to the addictive proposals of the bartender, and indulge in days of joy and complete relaxation.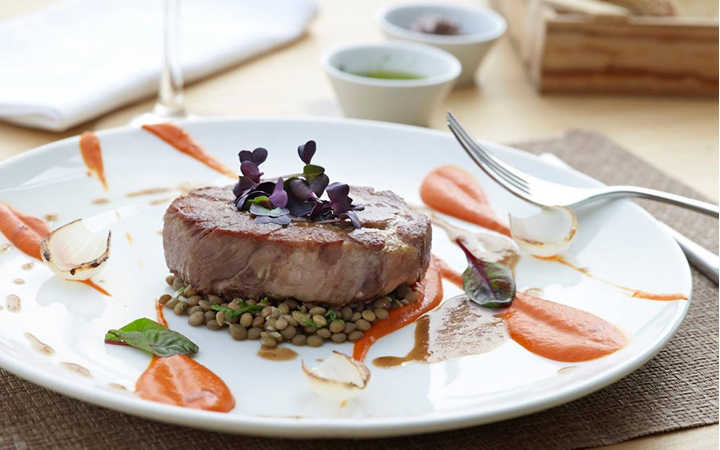 Agios Stefanos, Mykonos 846 00
Special Offers
Book your stay directly from the official website of Rocabella Mykonos Hotel and save:
Book in advance and save up to 25% off your stay