Elounda Orama Hotel is a complex of three buildings located in Mirabello Bay in the enchanting town of Elounda. The natural beauty of Crete, the sensation of the landscape, the breathtaking sea view, the azure-colored sky, and the amber sunsets provide a unique location for our guests. Based on an architectural philosophy inspired by the combination of natural stone and wood, the design of the hotel highlights the coexistence of modern luxury with elements of Cretan culture.
 All three buildings of the hotel have a terrace overlooking the sea, further majority of the rooms offer panoramic sea views and views of Elounda. All facilities inspire a romantic setting for couples surrounded by natural beauty. The ideal location of Elounda Orama Hotel offers leisure, and entertainment and is a focal point of exploration for everyone. Within walking distance from the hotel, there is a sand and pebble beach. In a quite close distance exploration sights such as Spinalonga Island and the Peninsula of "Kolokitha" among other interesting places depict the Cretan beauty.
Rooms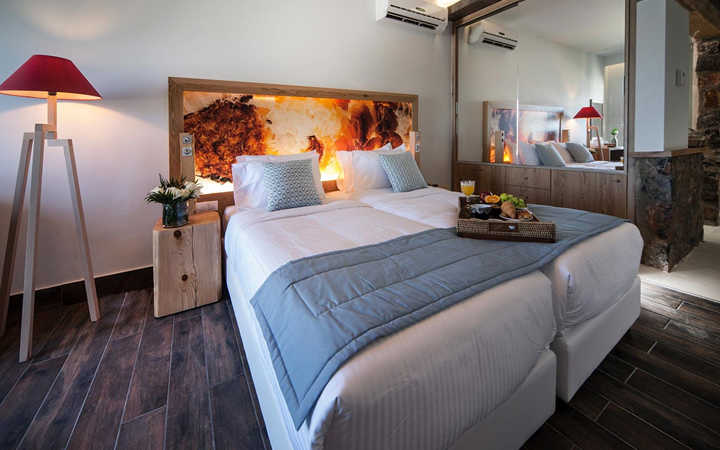 Double Room Garden View
An ideal choice for those how seeking calmness and comfort. The elegant fully renovated double room with a double bed or twin beds is suitable for a relaxing stay. Featuring a furnished balcony with a garden view.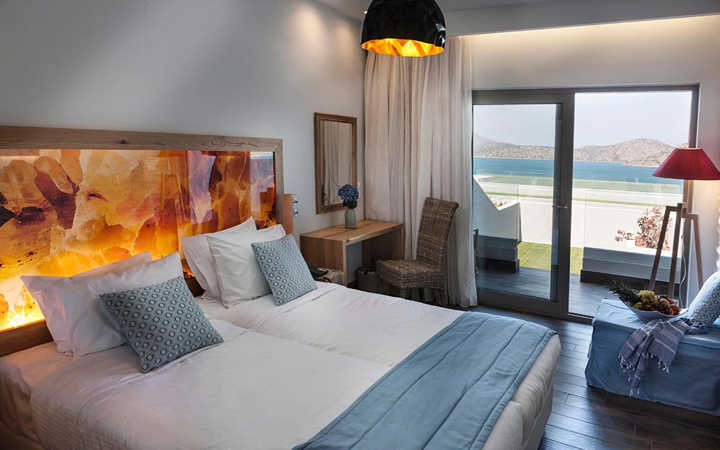 Double Room Sea View
With views of Mirabello Bay, our sophisticated-designed double room leaves the promise for a tranquil stay. Fully renovated, it consists of a double bed or twin beds, a bathroom with a shower, and a furnished balcony.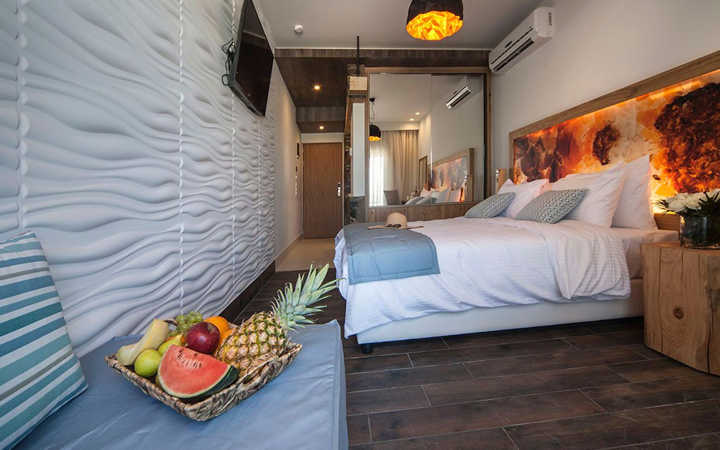 Superior Room Garden View
Fully renovated and equipped with all the amenities you need for a comfortable and carefree holiday this room features a double bed or twin beds, a sofa bed/sitting area, and a furnished balcony with a garden view.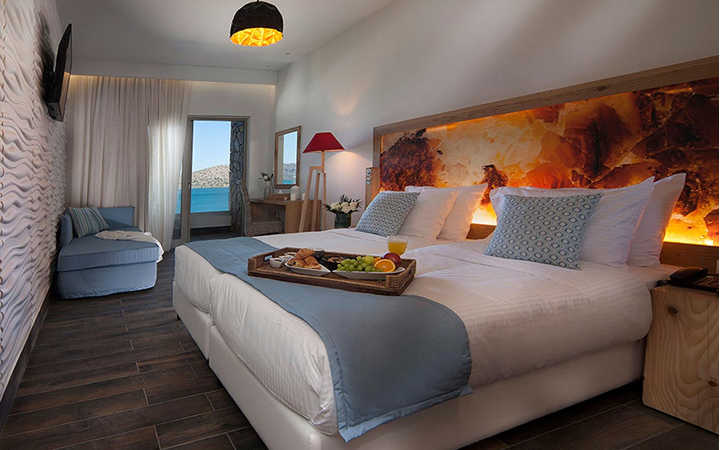 Superior Room Sea View
This room with dazzling sea views of Mirabello Bay. Fully renovated, provides a double bed or twin beds, a sofa bed/sitting area, and a furnished balcony with a sea view.
Andrea Papandreou 48, Schisma Eloundas 720 53
Special Offers
Book your stay directly from the official website of Elounda Orama and save:
Book in advance and save 23% off your stay
10%
Extra discount offered by Grecomap
Click on Grecomap's "Book now" button to save an extra 10% off on your stay at Elounda Orama. Applies to any additional offers.
10%
Extra discount by Hotel's Loyalty Club
This discount is not applied to room rates which you currently see on our website. In order to take full advantage of this additional discount, please join the hotel's Loyalty Club first. Then you should kindly make your booking.